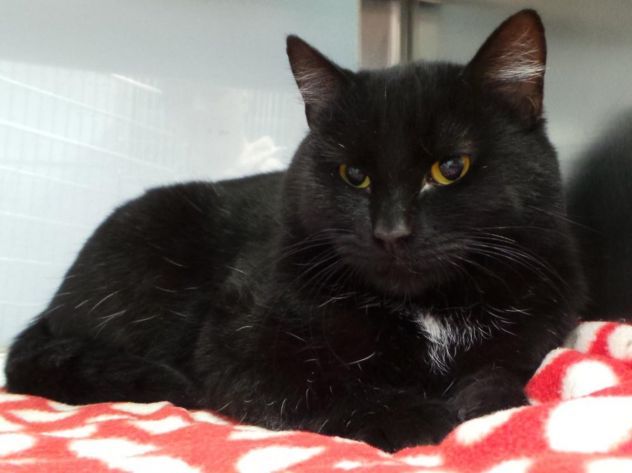 Name: Velvet 
Age: About 1+ years and 6 months
Breed: Domestic Short Hair – Black and Domestic Long Hair – Brown Tabby
Reason for being at shelter: Stray
Description: At first, Velvet will be shy. But once you start to pet her and she begins to open up to you, you'll discover her personalityVelvet is the black one with a spot of white on her chest. She adores being petted but not being picked up. She will flop over almost instantly to receive rubs on her face and neck and begin to purr deeply. Velvet is gentle when handled but can be shy so will require some adjustment time in her new home.