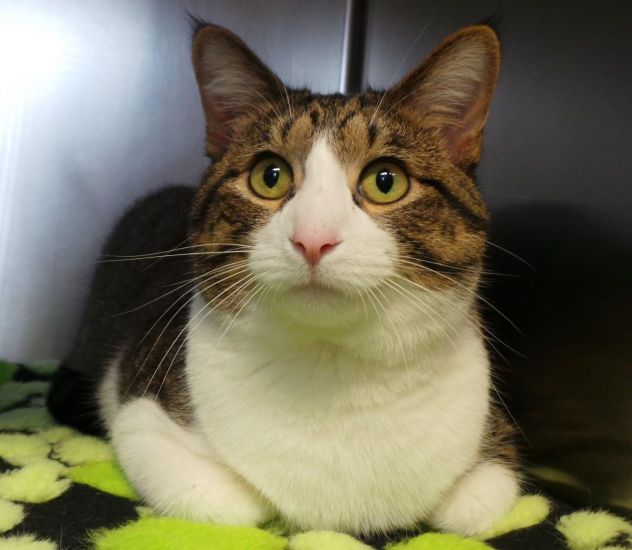 Name: Bobcat
Age: 1 1/2 years old
Breed: Mitted brown tabby with white
Reason for being at shelter: Owner surrender
Description: He's handsome, handsome, handsome and with the look of purrfection from the tip of his pink nose to tip of his tabby-striped tail. Bobcat is also the most purrfectly-natured cat as long as he's not subjected to toddlers who don't give him his proper space and respect. He'll be awesome in an adult home (with affection toward women more than men) and maybe better suited as the only cat household. He's so vigorous in his play that he can be too rough and can intimidate other cats. Needless to say, Bobcat is active and very playful and begs for someone to play with him. He's still in his adolescent years so that's to be expected from him. He likes his toys and he knows what to do with them. He loves catnip and knows how to act bonkers with it. On the softer side, Bobcat likes to show his "inner baby" side by being held and carried across your shoulder. He is quite an incredible boy. Bobcat is de-clawed and must be an indoor cat.