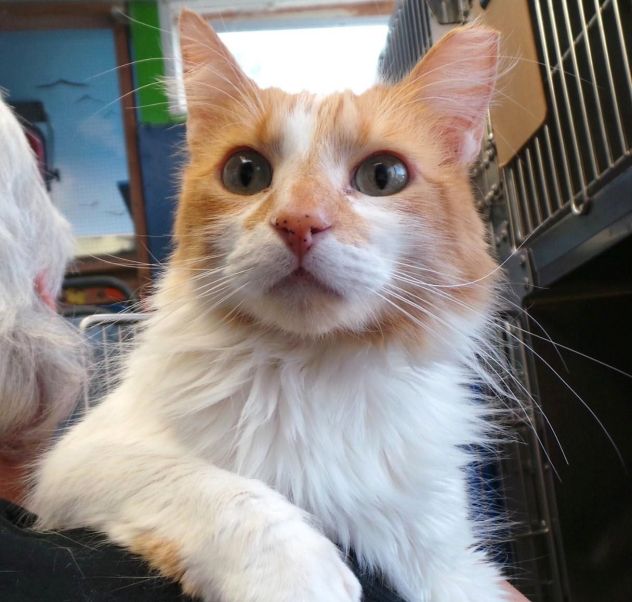 Name: Bonny Prince Charlie
Age: About 5 years old
Breed: Domestic Medium Hair – Orange and White
Reason for being at shelter: Stray
Description: Charlie is a super-mellow and calm guy. He appreciates being held and is very gentle when handled. He's not bothered by noise and chaos and seems to be okay with other cats. Charlie is a handsome cat with an orange and white fur coat and light grey eyes. He's good at giving a sweet and endearing look and doesn't mind waiting for your response. Charlie is a nice cat whose subdued personality will sooth you. He's calm, mellow, friendly and gentle. He receives affection with ease and is always up for interaction. Charlie is a great personable cat you can easily like, appreciate and fall in love with. Test yourself and see if you can resist his charm.