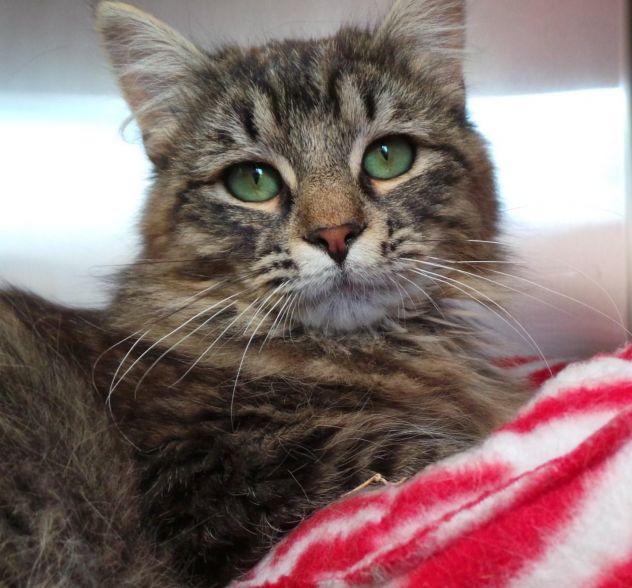 Name: Chicklit
Age: 3-5 years old
Breed: Brown tabby, domestic medium hair
Reason for being at shelter: Trapped
Description: Chicklit is a small, petite and beautiful kitty. She has vibrant green eyes and a plush fur coat and long fluffy tail. Chicklit is somewhere between 3 and 5 years old so she's not growing any larger. All the growing she will be doing is in her personality. Chicklit displays sort of a sad facial expression but that doesn't disguise the potential sweetness lying within her if you will spend time getting to know her and earning her trust. Being a trapped stray, she seemed feral at first because she was really scared. But now, she accepts being petted and responds with a thankful purr. Chicklit has improved greatly since she first arrived. She's still nervous about loud noises and sudden movements and probably not a good fit, though, for a household with small children. She doesn't like being held but she's sweet and gentle when petted. Come make friends with this incredible little kitty.