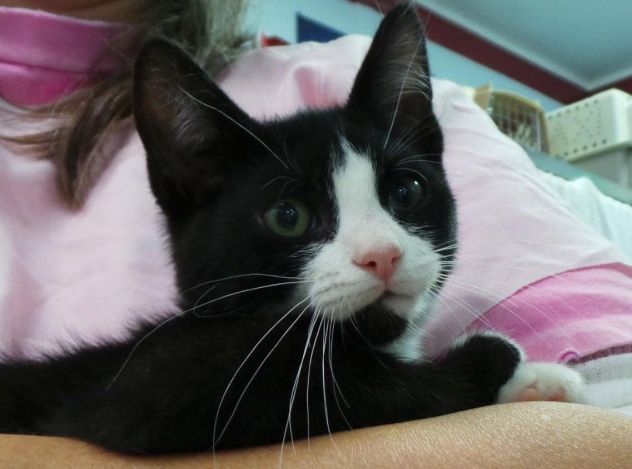 Name: Chinz
Age: Almost 3 months old
Breed: Tuxedo black and white – Domestic short hair
Reason for being at shelter: Stray
Description: He's quite the character. He's a fun, playful and lively boy. He's a kitten so it's part of his natural instinct. But Chinz has sort of a swagger of spunk and confidence as well. He's good with other kittens and loves to play and be the instigator of it. Chinz is a cute kitten and will grow up to be a handsome Tuxedo cat. You will instantly fall for this young kitten.