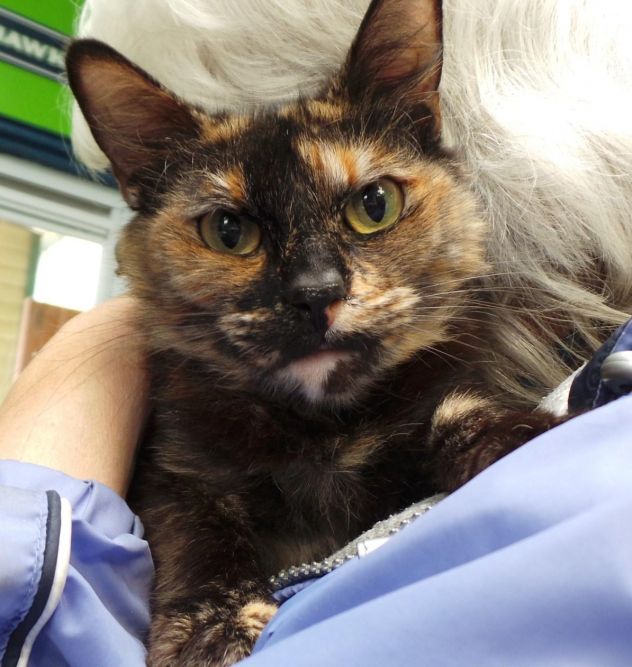 Name: Dazzle
Age: About 1 year
Breed: Tortoiseshell – Domestic Medium Hair
Reason for being at shelter: Abandoned
Description: Dazzle's delicate manners are displayed with her demonstration of drinking water from her paw; it just seems to be such a proper and refined act. When you spend any time with Dazzle, you'll get to know that she is a gentle and kind-natured kitty as well as a delicate kitty. She's no longer nervous in her temporary housing as she shows how much she loves spending time with people and getting plenty of pets and attention. She longs for human contact and basks in the splendor of affection. Dazzle would have a full, lengthy Tortoiseshell coat of fur if it weren't for the fact that she recently suffered a reaction to flea bites; she is scabby, a little thin and looks rather scruffy. She's been treated and is now on the mend and will have her full, lush coat back in no time. Dazzle is a smaller-sized, 1 year old kitty. She was abandoned and is now looking for a nice forever home with loving and appreciative owners.