N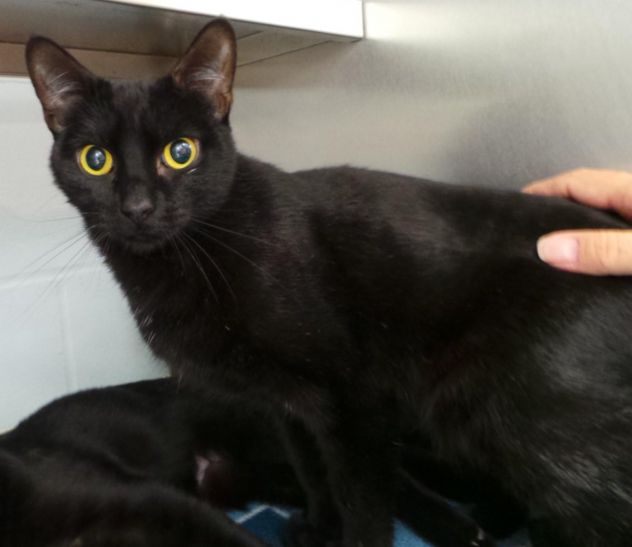 ame: Everly 
Age: About 1-2 years
Breed: Domestic short hair – Black
Reason for being at shelter: Owner surrender
Description: Everly is calm and mellow and likes to butt-up against your legs and snuggle close to you but she's not so much interested in being on your lap; she just wants to nestle near to you. She can be easily spooked by noise yet recover quickly. This lovely kitty is friendly, gentle and pleasant. kitties to be around and to have around you.