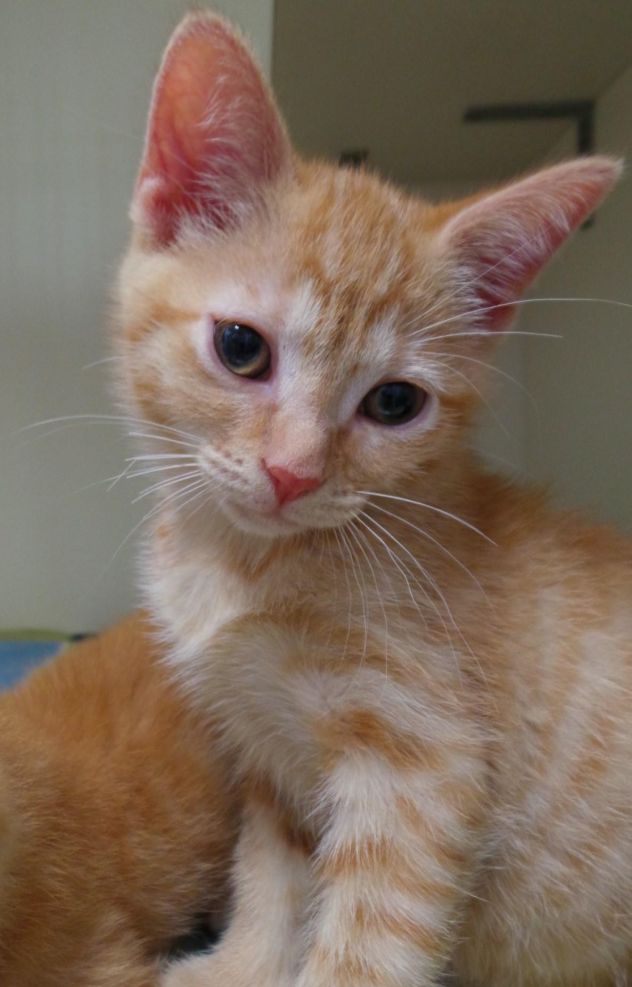 Name: Firefly
Age: 8 weeks
Breed: Orange tabby, Domestic short hair
Reason for being at shelter: Stray
Description: Firefly just came out of a foster home where she was the delight of the household and very much adored by her foster family. Firefly made it easy for them to love her as she is the most incredibly sweet kitty with a fantastic personality. That's because Firefly loves people. She is super sweet and affectionate. She loves treats and will do tricks to get them. She is tolerant of car rides, baths and blow dryers. Firefly has no problem being the center of attention. She has a dominant yet sweet nature and is calm in all situations. All Firefly wants is to be with people and will make a great feline companion in most any home.