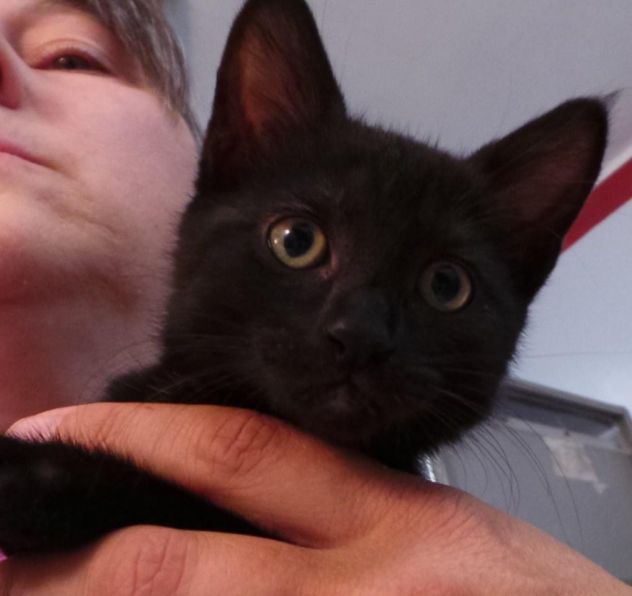 Name: Flannery
Age: 10 weeks
Breed: Polydactyl and Domestic short hair
Reason for being at shelter: Owner couldn't keep
Description: This Polydactyl kitten prefers to keep his paws well-grounded than being held up above but he still likes being petted. Flannery is a fun and playful 10 week old kitten with a good little purr motor. He's good with other kittens and is currently sharing a cage with another wonderful kitten and he sure loves playing with and lounging with him so Flannery would be a good fit in an existing cat/kitten household. As with most kittens, he's energetic, playful and a whole lot of fun. Oh and he's very cute, too.