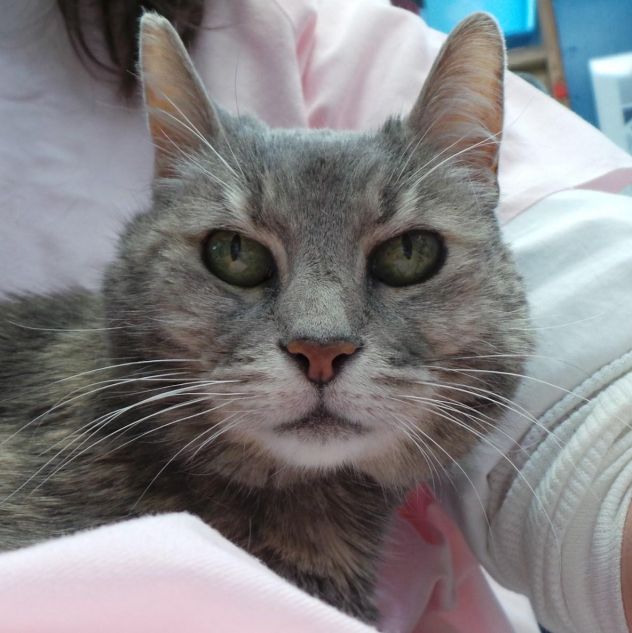 Name: Flossy
Age: 13 years
Breed: Dilute calico, Domestic short hair
Reason for being at shelter: Owner passed away
Description: Are you looking for a friendly and mellow lap cat or couch companion? How about a cohort to share in your laziness? If so, then Flossy is your purr-fect mate. She's a sweet cat who likes to nap on your lap or just sit with you and purr with a purr you'll feel rumbling loud and strong. All the while, you can brush her and she's not bothered in the least but actually appreciates it. Flossy is a gentle and friendly cat with mature manners. She's really of no fuss as she likes to sleep a lot. She's a calm and quiet senior kitty who just wants human companionship and a warm lap and a daily portion of wet food. Flossy has beautiful marbled-grey eyes and a dilute calico coat that's mostly gray. Her raspy yowl will tell when she's awake and looking for a little attention. Flossy is good with nice dogs and cats and arrived with her house buddy, Cammi, who's also available for adoption.