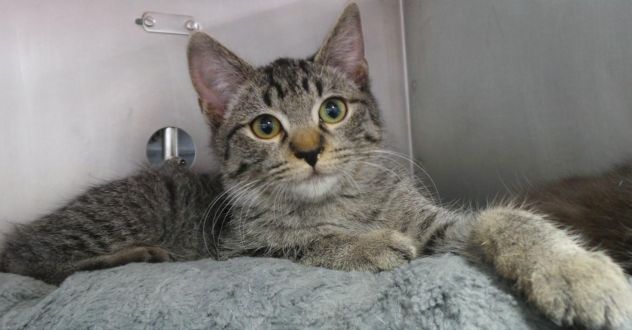 Name: Gertrude
Age: About 4 months
Breed: Brown tabby, Domestic short hair
Reason for being at shelter: Trapped
Description: Gertrude is definitely a playful kitty. She bounds around with a toy at her paw-tips no matter where it takes her. She is good with other kittens and is sharing a cage with another stray kitten at the moment. But she seems more interested in playing than making friends. Being a stray, she was limited in her human contact so Gertrude needs more human contact and interaction to develop her social skills and bonding with people. Time, patience and love will benefit Gertrude for maturing into a people-friendly adult cat.