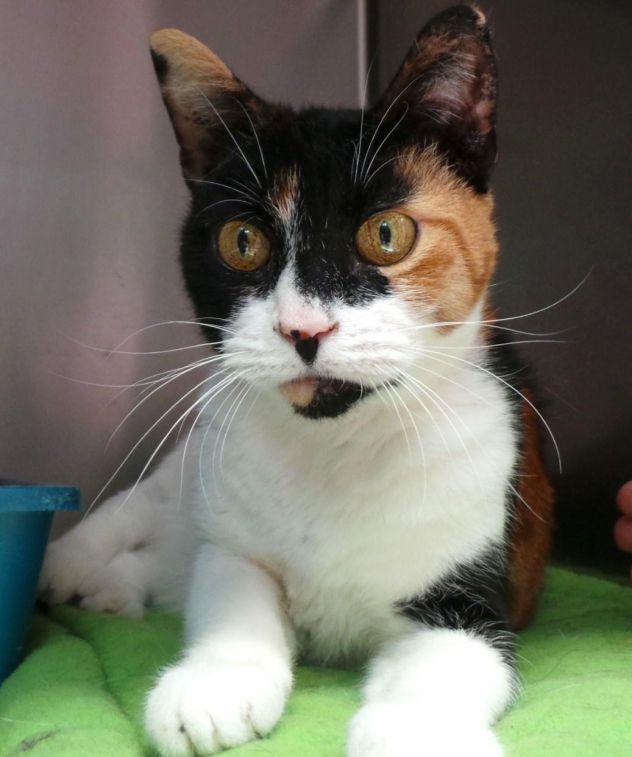 Name: Goldie
Age: 10 1/2 years
Breed: Calico, Domestic short hair
Reason for being at shelter: Owner surrender
Description: Are you ready to share some lap time with a gentle and lovable kitty? How about a beautiful and mature-mannered one as well? Then pull up a lap so Goldie can settle in for some snuggle time as she would love that. Without hesitation, Goldie will climb on your lap. She appreciates being held so she can display her mellow demeanor. Goldie is a real sweetheart of a cat and gentle all the time. She is good with adults, children and large dogs but not small dogs please. She can be easily startled but quickly gets over it. Goldie has only lived indoors of her 10 ½ years of life and that is where she needs to stay. When she gets playful, she likes to chase shiny things on the floor. Goldie is a loyal cat and loves to be petted. What her previous owners appreciated most about her was her company. That just demonstrates what a wonderful cat she is and how much you will enjoy having Goldie in your life.