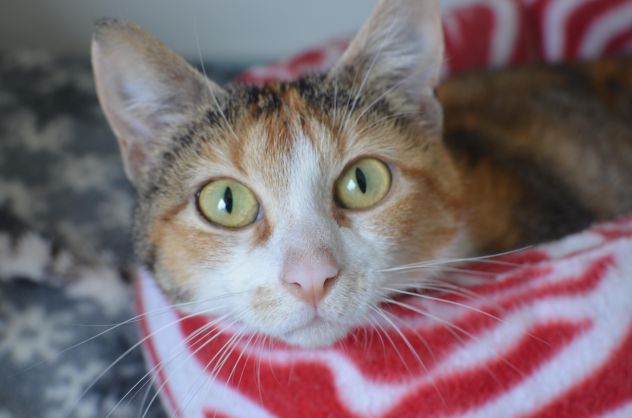 Name: Lexi
Age: 2 Years
Breed: Domestic Shorthair – Torbie with White
Reason for being at shelter: Surrendered – Unable to Keep
Description: Lexi is a stunning petite young lady with beautiful torbie (tortieshell/tabby) markings. She is friendly and social with people, but is still getting used to living with her new feline roommates. She may prefer to be an only cat, but as we get to know her better, we may find that she simply would like her personal space while adjusting to life at the shelter!