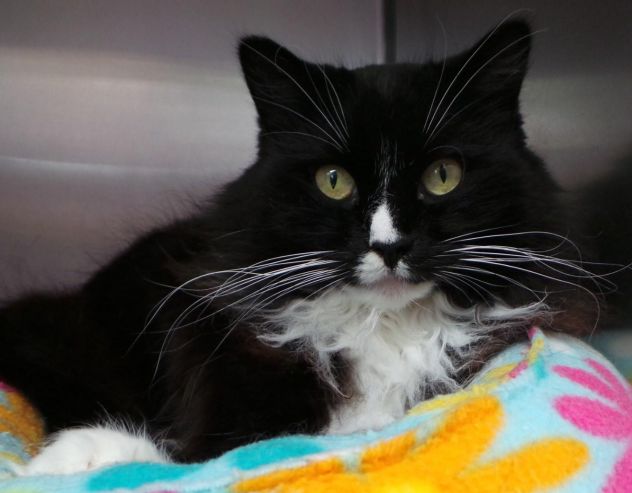 Name: Lil' Kitty
Age: Young adult
Breed: Tuxedo, Domestic Medium hair-black and white
Reason for being at shelter: Abandoned
Description: Lil' Kitty parades around looking beautiful in her girlie tuxedo coat and puffed-up tail just expecting to be admired. She is a cat who likes to be adored and especially likes to be brushed. She is an independent-minded kitty and is not fond of being held and likes to set her own boundaries of what is acceptable or not. So sometimes she can be easily agitated but that could just be the shelter environment. Lil' Kitty was abandoned and this may be her way of safeguarding herself as well. Lil' Kitty is calm, quiet and seems to require minimal fuss or upkeep. She always keeps a clean cage and maintains her silky coat. She hasn't shown her playful side yet but it may just take the introduction of the right motivator. Lil' Kitty is an elegant cat with a pretty face who'd like for you to meet her.