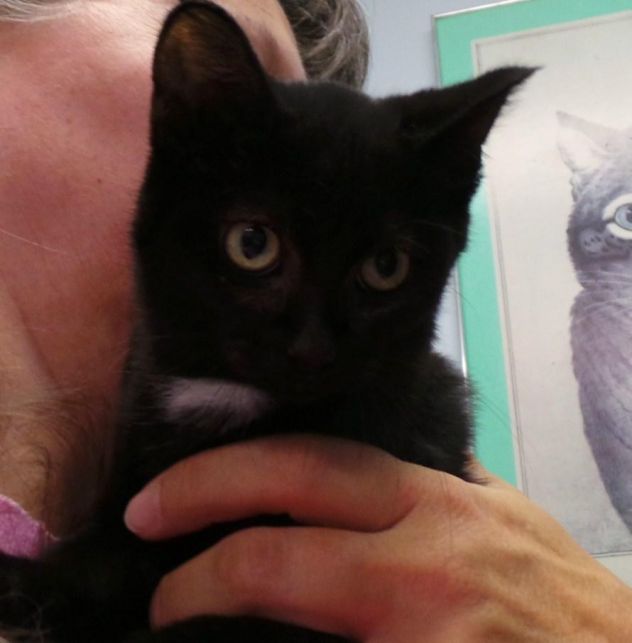 Name: Lucky Lil Lady
Age: About 3 months
Breed: Domestic short hair – black
Reason for being at shelter: Stray
Description: Lucky Lil Lady gets her name for the rough start she had. Her belly was swollen; possibly full of worms and her body was covered in fleas. That may have stunted her growth because she's still a small kitty at the young age of 3+ months. She can be a skittish and could use more human contact to improve her socialization skills. She responds well to kissing around her face just like a momma cat would give her affection. Lucky Lil Lady then responds with a nice purr. She is a sweet little kitten looking for a chance at a better life than where she started.