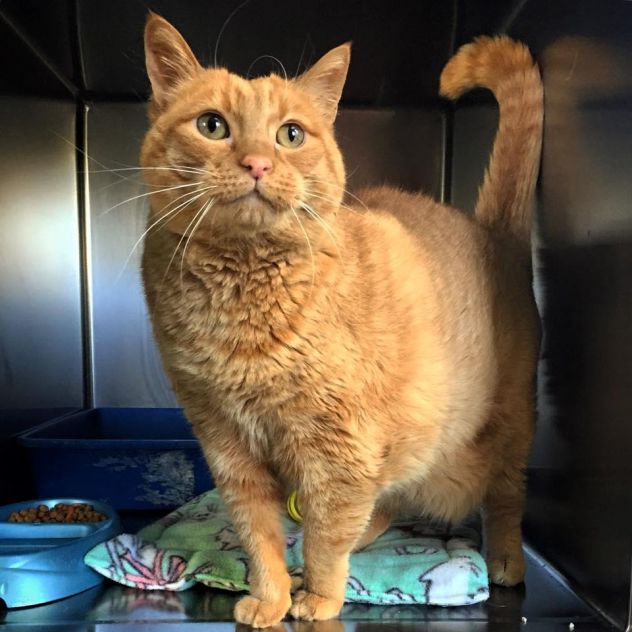 Name: Mambo
Age: 7 years old
Breed: Orange tabby, Domestic short hair
Reason for being at shelter: Owner surrender
Description: Mambo is a de-clawed cat so he must live indoors and he's purrfectly comfortable being an indoor cat. Let him find a window perch or a warm lap to spend his days lounging on. He's just a mellow and calm boy that appreciates human companionship and easily makes friends with people because he's a friendly boy. Mambo has no annoying habits and is good with adults, children and small dogs. He is playful and accepts brushing but will bite if over-stimulated. Let Mambo think he's winning the game and keep that activity on the moderate side and Mambo will be a happy boy. His previous owners became allergic so that's why Mambo is available for adoption. You will like this orange tabby named Mambo and he would be thankful for a tranquil home and a loving friend to call his own.