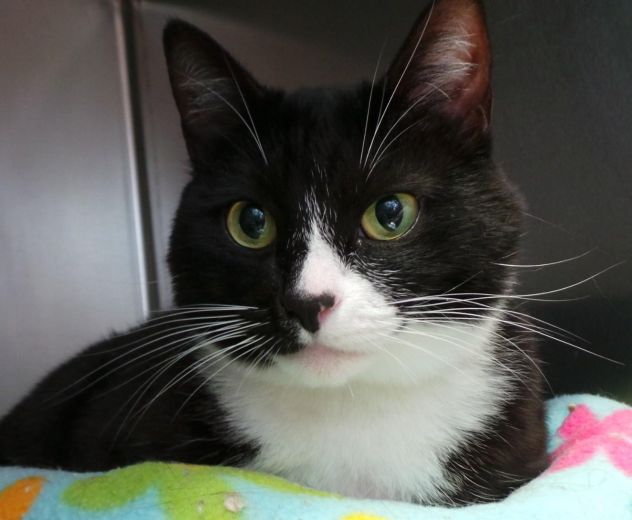 Name: Miley
Age: 5 years old
Breed: Tuxedo, Domestic short hair
Reason for being at shelter: Owner surrender
Description: Miley is in transition and trying to find her way since her owner died. Allergies prevent the family from keeping her so Miley needs a new forever home. Miley is friendly, even to strangers, and likes to interact with people. She's lived with adults, kids and dogs but not sure yet if she likes other cats. Miley likes to be held and makes a great lap companion. Her short, stocky body will keep your legs warm through the long winter nights. You will find continued friendship with Miley because she does not want to be outdoors. That's assurance she will be by your side each and every day. Miley is a young and beautiful Tuxedo kitty with light green eyes. Miley is ready to bed down in snuggles with a new friend to call her own.