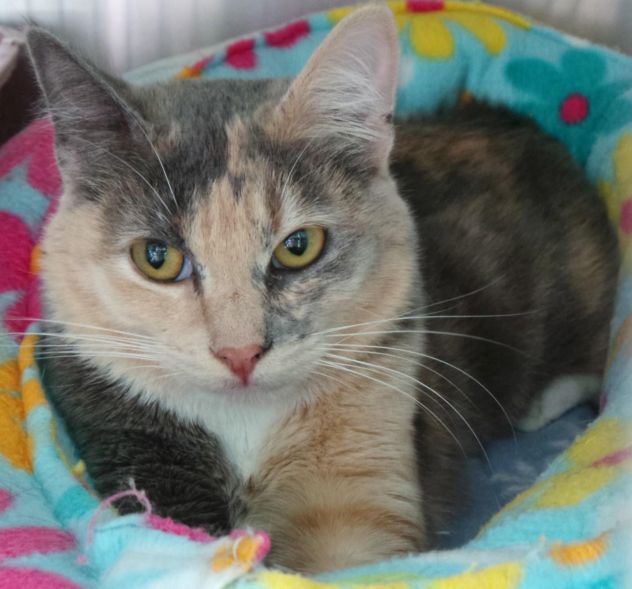 Name: Miss Wilbur
Age: 6 months
Breed: Dilute Calico
Reason for being at shelter: Owner couldn't keep
Description: She's only an adolescent cat but you can tell Miss Wilbur will remain a small to medium-sized cat at most. This dilute calico gal has colors you can look at all day, from golds to greys, and deep gold eyes. Miss Wilbur loves humans and yearns for contact and interaction. She can be a little skittish if there are sudden changes but Miss Wilbur is by nature, a lover. She delights in being petted and held. This girl is as sweet as can be and is very gentle, too. She is compatible with other cats and arrived with Tigger, if you are looking for a companion pair.