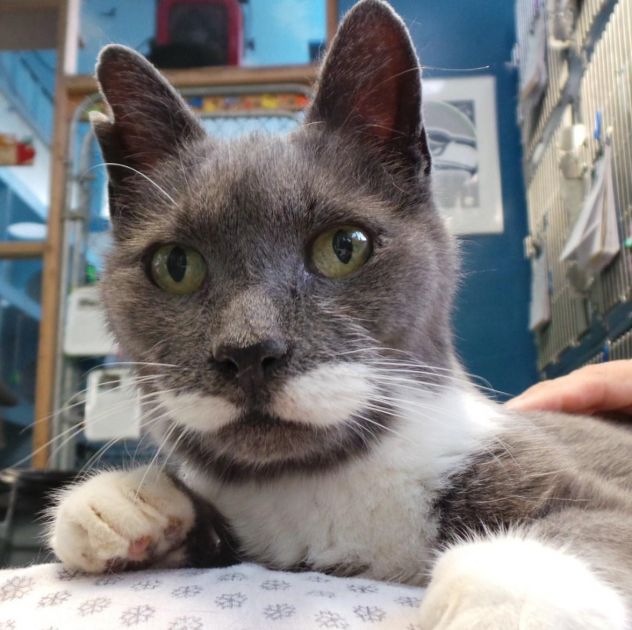 Name: Mr Sir
Age: 10 years old
Breed: Domestic short hair – gray and white
Reason for being at shelter: Stray
Description: A milk mustache and split ear is the look, friendly and affectionate is the demeanor; that's Mr. Sir. He's a tall and lean, handsome gray and white neutered male. He loves to be held and petted and is friendly even to strangers. Even though Mr. Sir is in his middle age, he's young-spirited and playful. We're still getting to know Mr. Sir, so keep posted for an update or come out and meet him for yourself.