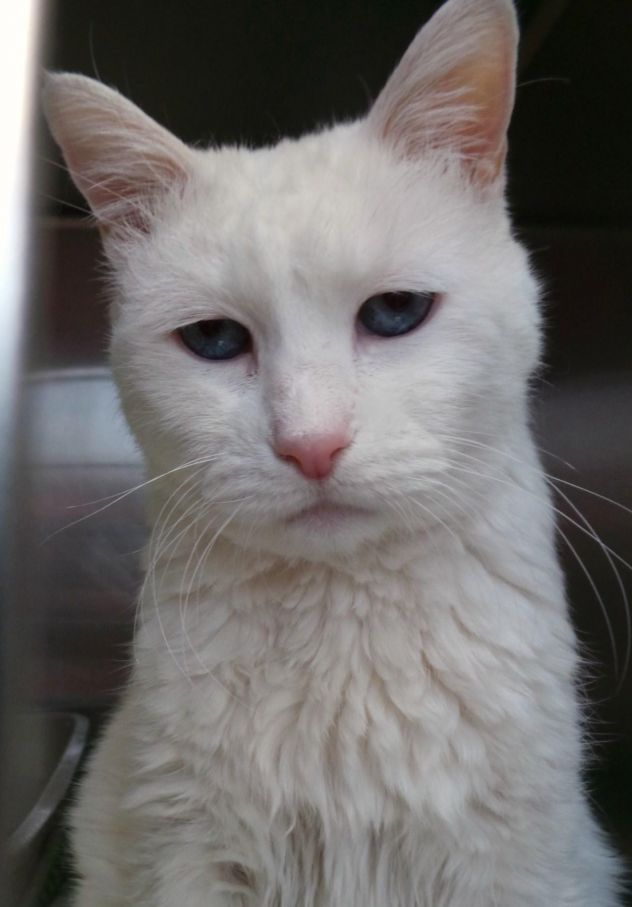 Name: Peka
Age: 14 years old
Breed: Domestic short hair – White
Reason for being at shelter: Owner surrender
Description: An expressive grumpy-cat look is what you get from Peka. She's so adorable in the process of displaying her heavy brow and half-closed eyes natural pose that you gravitate toward loving her. She's loving and affectionate toward people and ADORES being brushed. She's interactive and engaging with people but will hiss and growl to keep other cats away. Her deafness may play a part in her lack of understanding that other cats are not looking to harm her. Peka is a special needs kitty. She is deafness so it is vital that she remain indoors. She might possibly have a heart murmur but is otherwise healthy. Peka is an older cat that needs gentle love and tender care.