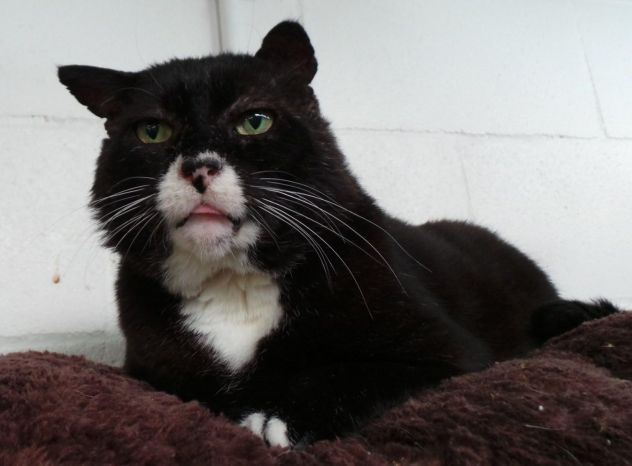 Name: Pigskin
Age: 8 years
Breed: Black and white, Tuxedo – Domestic short hair
Reason for surrender: Stray
Description: Have you ever heard a cat snore? Listen in to Pigskin while he's sleeping and you'll know what that sounds like. This big, rotund and bulky black and white Tuxedo boy loves to have his head rubbed. Rub the top of head continuously and he won't mind. He loves his chin and his cheeks rubbed as well. So find the right spot and pet him. Pigskin may look like a rugged and cantankerous cat but he's actually very nice. His curious and friendly nature is enough evidence to show that he's a sociable cat. He easily accepts rubs and attention. He loves it so much that he'll grab at you if you pull your hand away because he doesn't want you to stop. Have a blast watching Pigskin play with other friendly and playful cats. Pigskin is an 8-year old neutered male who is sure to entertain you with his flamboyant personality. Come out to meet him in the cat cubby where he's mingling with the other cats.