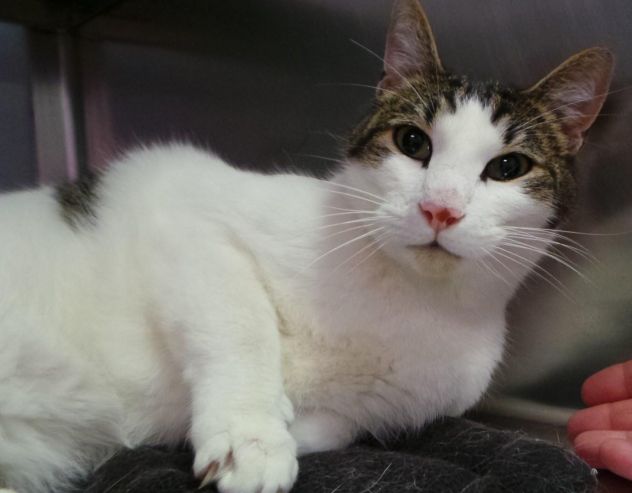 Name: Piscan
Age: 6 years old
Breed: Domestic short hair – white and brown tabby
Reason for being at shelter: Owner surrender
Description: He strikes a pose just when you need him to for Piscan is a rather photogenic cat. He offers nose kisses and head butts as an affectionate greeting to show you how sweet he is. Piscan would like to make a friendship with you and be your devoted feline companion. Sadly, his recent owner passed away and Piscan needs a new human buddy. In his last home, he was picked on by the other cat and wasn't able to fully be himself. Piscan would do best in an "only cat household" or a home with a non-dominant cat. Piscan previously lived with large dogs and was mostly an indoor cat. He's not a great cat for being held but he's a great cat for being a lap buddy. He loves his share of play toys and catnip highs so bring out the goodies. Piscan is a real sweetheart of a cat and a gentle one, too.