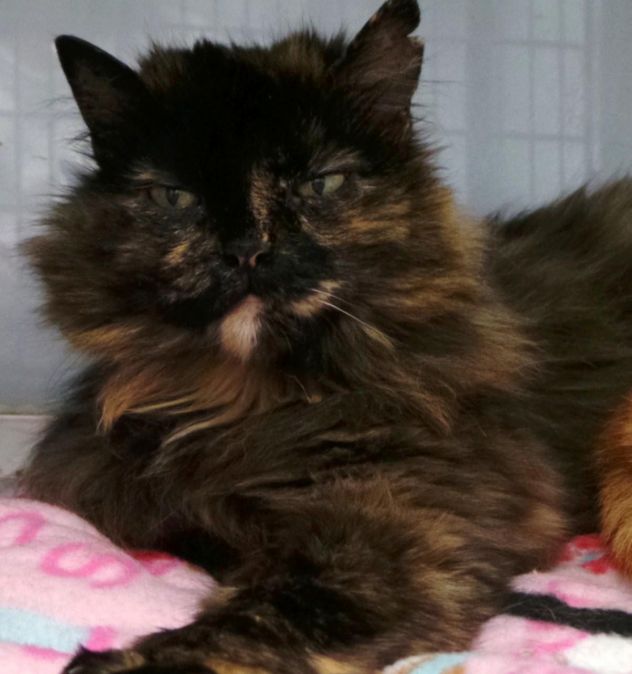 Name: Princess
Age: 5 or 6 years old
Breed: Tortoiseshell (Domestic long hair)
Reason for being at shelter: Owner couldn't keep
Description: Princess comes with a glowing report and high ratings from her previous owner. She gets along well with all humans and other animals. Adults are good for Princess and she much prefers them over kids. Other cats are okay to Princess and even other animals are acceptable into Princess's world but doesn't really like small kids and sometimes small dogs. This 5 year old kitty is beauty and kindness personified. She has lived both indoors and out but now prefer the comforts of indoor life. She appreciate being petted, held and loved on. She is mellow, quiet and lovable yet still playful, somewhat independent and not the needy type; she just accepts love, life and fun as it comes along. And if you need some rodent control, Princess may be able to help you out.