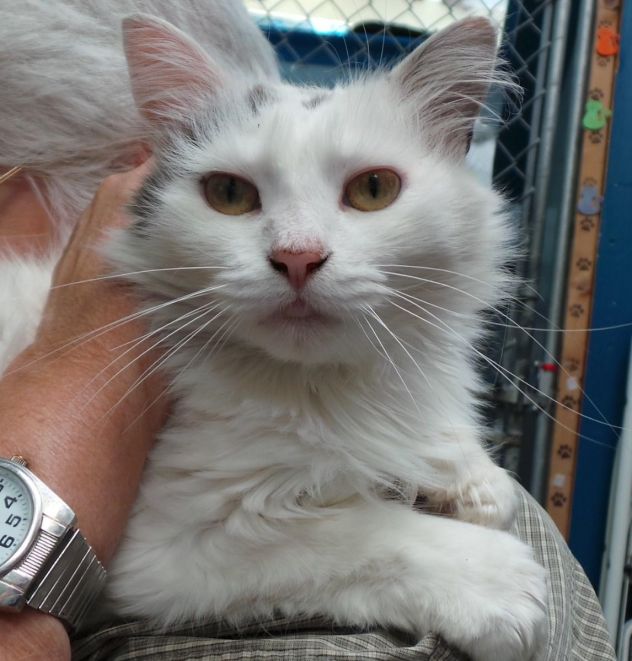 Name: Rosie
Age: 4 years
Breed: Domestic medium hair-white with gray spots
Reason for being at shelter: Owner surrender
Description: Looking for a kitty who enjoys adventuring outdoors? Want to be relieved of the chore of litter box cleaning? Then the cat Rosie just may be what you are looking to fulfill that requirement as she's primarily lived outdoors and is comfortable using that for her litter box needs as well. But the benefits don't stop there because Rosie is also a friendly and sometimes snuggable kitty who's successfully lived with adults, kids and large dogs (but not other female cats please). Rosie is energetic, curious and active. This young kitty is Polydactyl on all 4 paws; all the better for climbing trees or just for kneading while stationed on your lap. Rosie's fur is mostly white with a few streaks of gray and her eyes are gold-colored. This small kitty has big plans in satisfying your need for cat diversity.