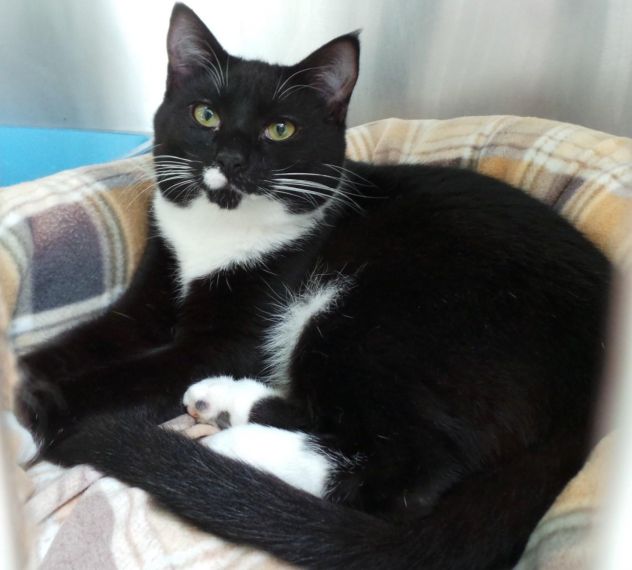 Name: Silas
Age: About 7 months.
Breed: Domestic short hair, black and white, Tuxedo.
Reason for being at shelter: Stray.
Description: Silas came in as a stray with a companion cat. He's rather nervous of human contact but he is approachable and accepts human touch on a limited basis. You need to move slowly with Silas to allow him time to trust you and understand the idea of being petted. He's nervous about sudden movements and does hide under his blanket now and then. HOWEVER, he does like to interact with other cats, he loves wet food and he loves to play. So the combination of these three things seems to bring out his braver side. It even brings out his vocal nature. He feels most secure being able to paw play with you through the cage bars; it seems to match his comfort level. With time, Silas will improve to be more accepting of people but he'll probably always remain rather skittish and independent. For that reason, he may also be considered as a barn cat candidate but he'll want a companion cat with him as he really yearns for a feline buddy. Silas is only about 7 months old and neutered.