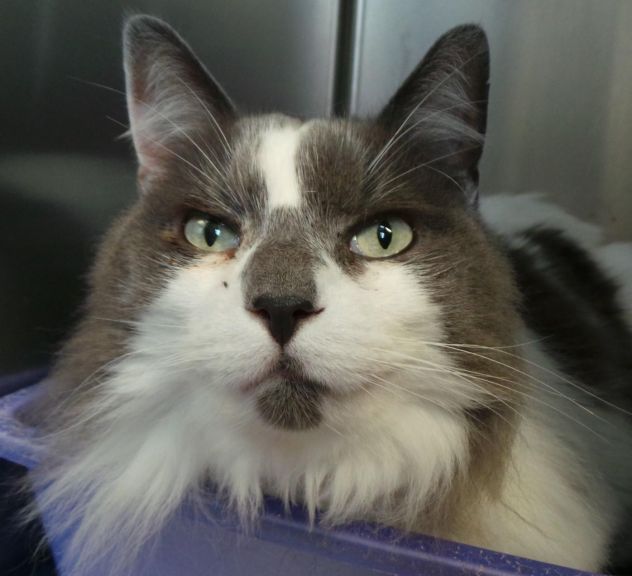 Name: Tator
Age: 6 years old
Breed: Domestic medium hair – gray and white
Reason for being at shelter: Owner surrender
Description: Call for Tator and he comes running. He knows his name and he loves being with people and will instantly jump onto your lap. Saseth on the other hand, likes to hide and wait for you to come to him. But he likes the attention as well; you just have to work a little harder for it. Tator and Saseth are two very handsome boys of the same age; either siblings or were adopted into a household at the same time of age. Tator is the gray and white with a soft, silky coat. He's loving and gentle and adores people. He's quite calm and relaxed and just wants to be with you. He's a great cuddler. Saseth is mostly white with brown tabby accents. He drools when you pet him and comes out from hiding with the coaxing of rubs and soft words. He is sweet and gentle but more timid. Neither likes the presence of dogs so they're probably not a good fit in a dog household. However, they would be a great fit into an adult or mature adolescent home without too much chaos. Tator and Saseth are a bonded pair and should be adopted together. You get double the love factor and double the cuddles.