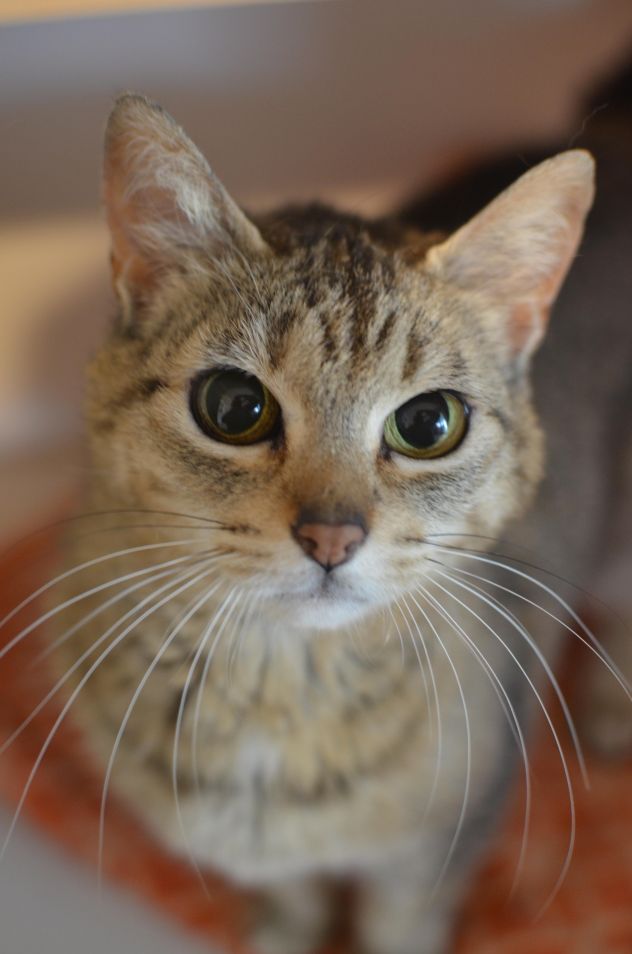 Name: Ursula
Age: 1 Year
Breed: Domestic Short Hair – Brown/Tan Tabby
Reason for being at shelter: Trapped
Description: Funny, spunky Ursula! Big green eyes in a delicate face, she's an engaging soul that is ravenous for your attention and love. An avid head-butter, she'll likely greet you with an inquisitive look and then require your presence for the rest of the day. Her light brown coat and delicate tabby stripes lends her an exotic look. As a young lively girl, she may still need a little help learning how to play politely. Please come meet Ursula – but fair warning, she may enchant you.