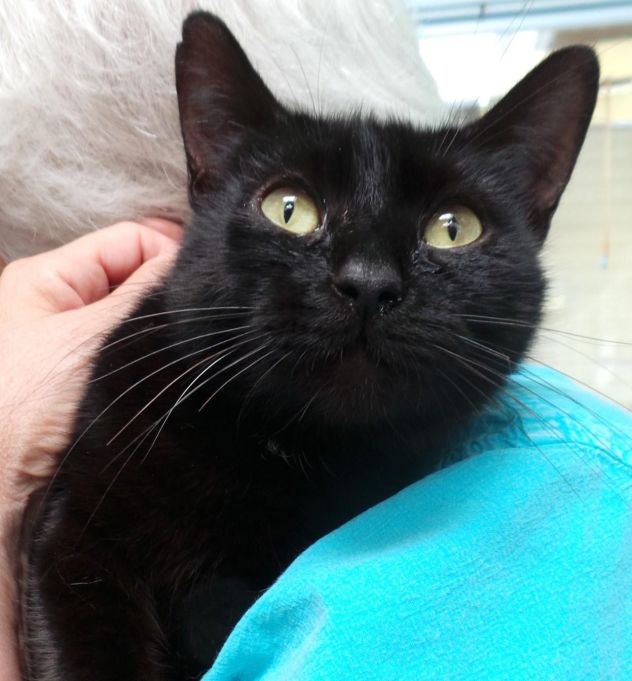 Name: Villanova
Age: 6 months
Breed: Domestic short hair-Black
Reason for being at shelter: Stray
Description: Villanova is a spunky and playful young kitty who originally wanted to be on her all-four paws than be held but that has change over time. She's still young and in her growing years and learning about all facets of cat life. What a great opportunity for her to grow and mature with her own family in a home setting. Villanova is friendly, playful, sweet and gentle. Villanova is a curious girl and always willing to spend time in play and be interactive. She has a short, kinked tail, a white tuft of fur on her chest and light green-gold eyes. She is smaller in stature and somewhat petite. It's nice to see Villanova maturing into a wonderful cat; socialization has brought out more of the personality every day.