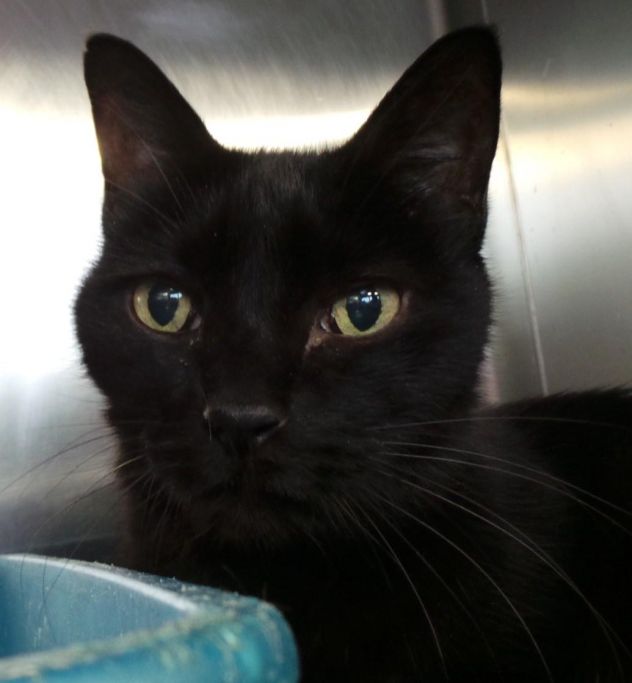 Name: Waffles
Age: 14 years old
Breed: Domestic short hair – black
Reason for being at shelter: Owner surrender
Description: He can be the most vocal boy but he's also the most lovable boy, too. His meow is undeniably unique and uniquely his own. His bass level meow greets you, announces his presence and beckons for your attention. Waffles loves to snuggle and affectionately rub on you. He's a super-gentle, ultra-friendly and truly sociable cat; always engaging and interactive. He's also relaxed and calm making him a house wonderer with ease. He's tall and thin but a healthy 14 year old de-clawed cat. Two of his favorites are laser lights toys and catnip snacks. Waffles is good with all people and all animals. He's also a perceptive cat and seems sensitive to your emotions. He must be an indoor cat as he is de-clawed. Waffles is purrfect according to his previous owner. (Financial issues is the only reason he was surrendered). The next owner of Waffles will be blessed with a great cat. He's a terrific boy; loving, friendly, gentle and affectionate.