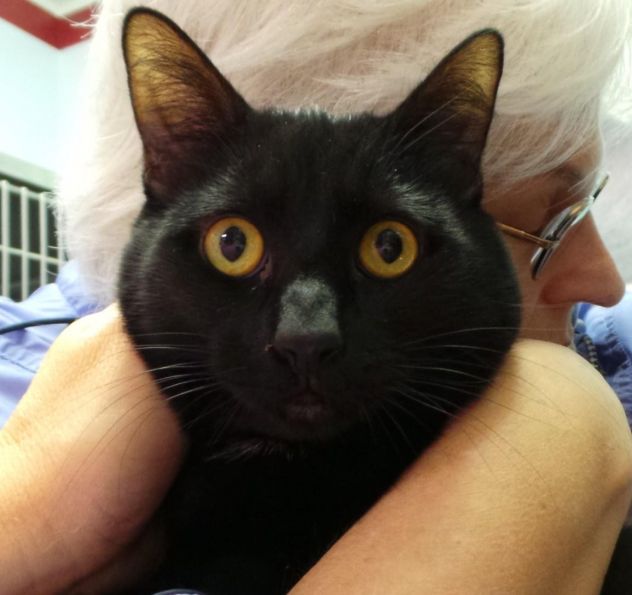 Name: Rafferty and Delia
Age: About 8 months old
Breed: Domestic short hair – Black
Reason for being at shelter: Stray
Description: These two young kittens had a rough start in life and would appreciate a fair shake at a second chance. First they were strays surviving the outdoor elements. Secondly, Rafferty had a leg defect or injury. He's missing the lower section of his right leg. Then they were quarantined for a while at an impressionable young age due to illness. Having that separation as a baby kitten age stunted their early progress for socialization. So they haven't quite had the best start but would like to make a grand finish at a loving forever home. They are making improvement by leaps and bounds and there is great potential in both of them. Delia longs for gentle human contact and she's really coming out of her shell. She may be timid at first but one you begin to pet her, she really comes around. She purrs and rolls onto her side and begs for more. She really likes a good butt rub. Delia is a sweetie. Rafferty is more reserved and is reluctant to engage with people until he knows you and trusts you. Then he likes to be close to you; super-close actually and will snuggle up next to you. He's such a dear boy. Rafferty needs a safe indoor home because of his leg injury. He gets around okay but maybe limited in his ability to be safe outdoors. These cuties just need a "do-over" of kittenhood and are looking for that right person to give it to them. These two have been together from the beginning and are a good bonded pair and we'd really like to see them be adopted together.