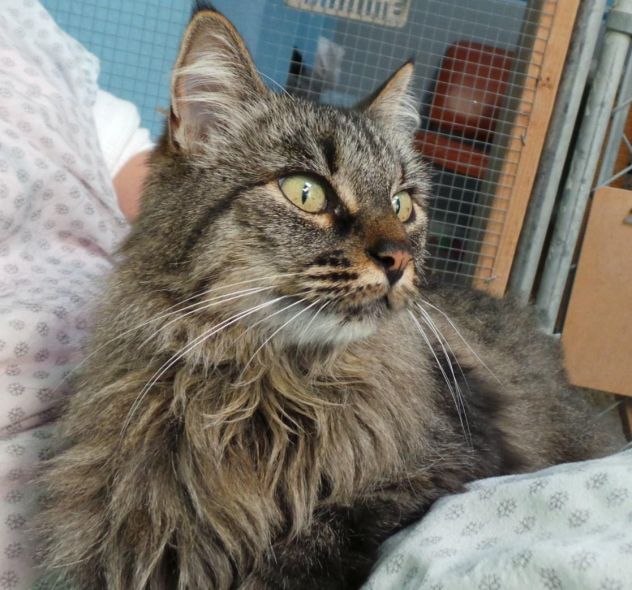 Name: Ashley
Age: About 4 years old
Breed: Maine Coon, Bobtail, Brown tabby – Domestic medium hair
Reason for being at shelter: Stray
Description: Miss Bobtail. Miss Maine Coon. Miss Big Paws. And Miss Friendly, too. Ashley is a solid chunk of a cat who instantly greets you and walks right out of her cage and into your arms or onto your lap. She just appreciates friendship and loves being with people. Ashley likes a lengthy lap sit and steady cheek rubs. Stroke her silky coat and she purrs. A nail trim is okay but don't linger on with it; be quick. We don't know her tolerance for other cats but with people, Ashley is always engaging and wants to be with you. Check out this solidly-built, Maine Coon, tabby girl for abounding friendship.