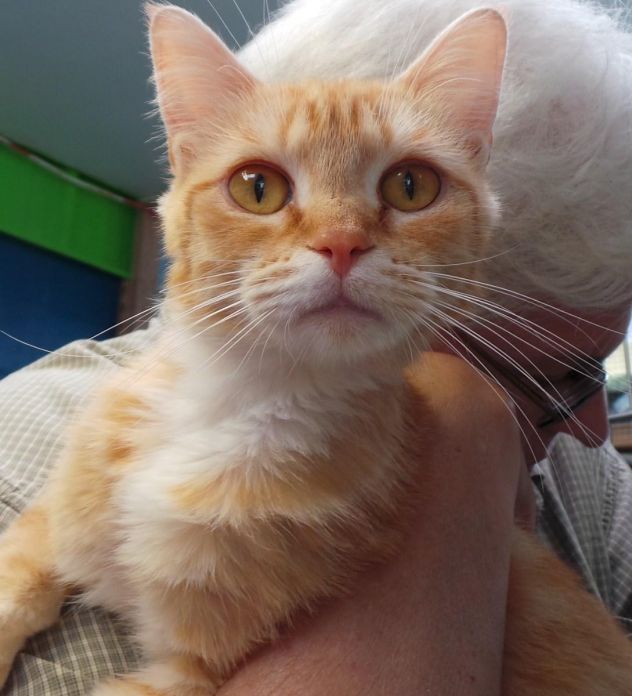 Name: BabyDoll
Age: About 1 year
Breed: Mitted orange tabby – Domestic short hair
Reason for being at shelter: Abandoned
Description: BabyDoll oozes sweetness and calmness. What an incredible young kitty she is. She has a real gentleness about her and is a great kitty to hold and cuddle. She desires to be your favorite cat companion. She is mellow yet sociable, gentle yet spirited. She's just a real precious young kitty. BabyDoll is a small and petite orange tabby with white paws and chest, golden eyes and broad whiskers. This sweetie was abandoned and needs a forever home to call her own. She deserves it and you will easily fall in love with this cutie-pie of a cat.