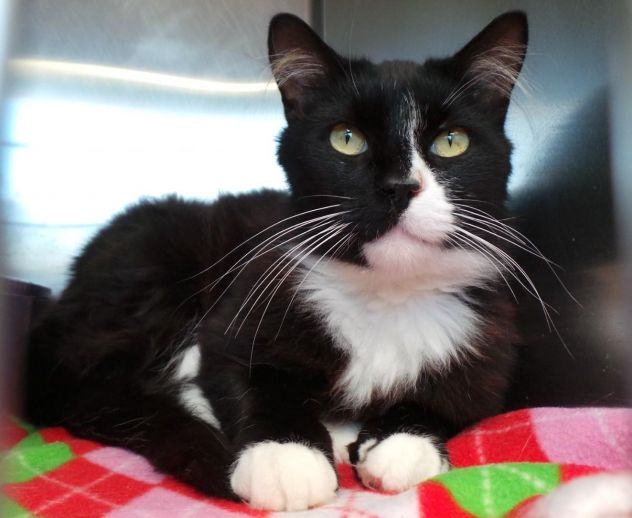 Name: Bam
Age: About 5 years
Breed: Black and white, Tuxedo – Domestic short hair
Reason for being at shelter: Trapped
Description: You'll get treated with a friendly head butt when you are greeted by Bam. He's not shy about sharing himself with you or showing off his uninhibited nature. Sometimes there's a little bit of happy drool to top it off. Bam is a gentle giant who is very sociable. He's a calm and relaxed cat and enjoys meeting new people. He eagerly purrs for you. Bam has wonderful ear tufts that give him an expressive look. Bam is a loving and gentle adult cat. He's calm and relaxed. Bam is just a very nice cat who makes friends instantly.