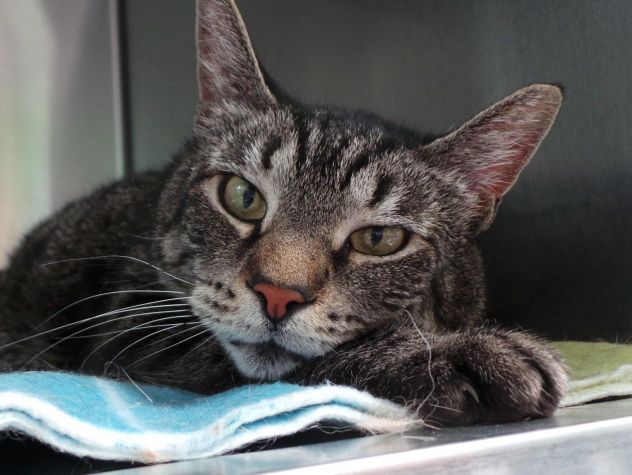 Name: Barney
Age: About 4 or 5 years old
Breed: Tabby, Domestic short hair
Reason for being at shelter: Owner surrender
Description: Despite her bored look, Barney is a friendly and sociable cat who likes to be held; especially perched up close to your face and shoulder. She really appreciates human love and affection and yearns for that contact. She has a good purr which she gladly shares when being petted. Barney seems to have a sensitive spot near the base of her tail but otherwise, likes to be petted. Barney is a sweet kitty that's affectionate and interactive. So far, she seems friendly to all. Barney has a little bit of a belly swagger (don't we all) from having a tad bit of extra weight but she doesn't feel all that heavy to hold. As they say, all the more to love. Check out this well-tempered tabby named Barney.