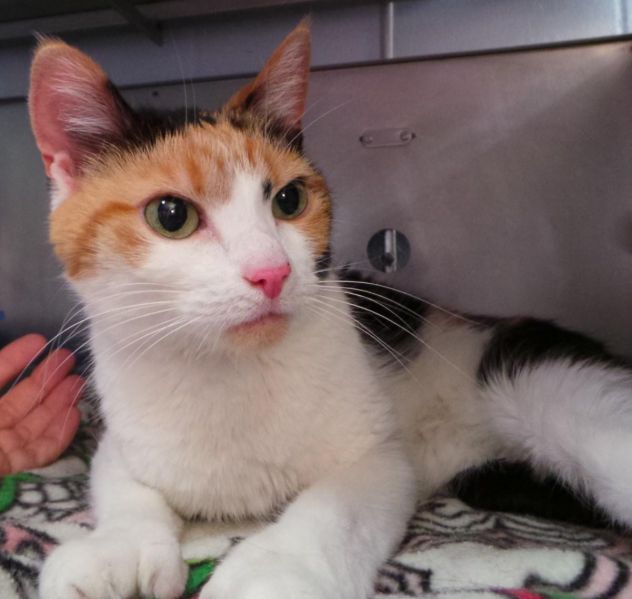 Name: Bingo
Age: About 5 years
Breed: Calico, Polydactyl, Domestic short hair
Reason for being at shelter: Owner surrender
Description: Bingo is a beautiful, Polydactyl Calico that appreciates a good brushing (even tolerant to a heavy brushing) about as much as she appreciates human friendship. She is a sociable kitty as well as a gentle and an interactive one. She is very curious to her surroundings and the activities of the day and seems to take a general interest in whatever is going on. Bingo emits a funny half-growl as she eats her food; sort of a combination of a purr and growl in one but she is unaggressive in her ways and is a very nice cat. Bingo likes to be petted, to make friends and to purr in response to human kindness. Bingo is an all-around good cat.