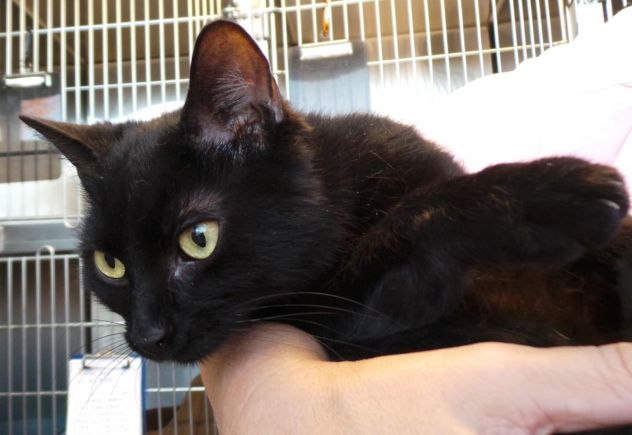 Name: Binky
Age: 2 years
Breed: Domestic Short Hair – Black
Reason for being at shelter: Owner surrender
Description: Pliable, moldable and easily conforms to whatever form affection you want to give her. She doesn't mind being cradled and likes to be held. Binky just seems to accept it all which makes her an easy-going and very gentle kitty. She'd laid back and mellow but becomes semi-curious once you engage contact with her. So far, she doesn't display any bad habits and gets great ratings in all cat-rating categories. Binky has a slim body, sleek black coat and gold eyes. Meet this friendly young kitty and enjoy your cuddle time together. Why not fall in love with Binky.