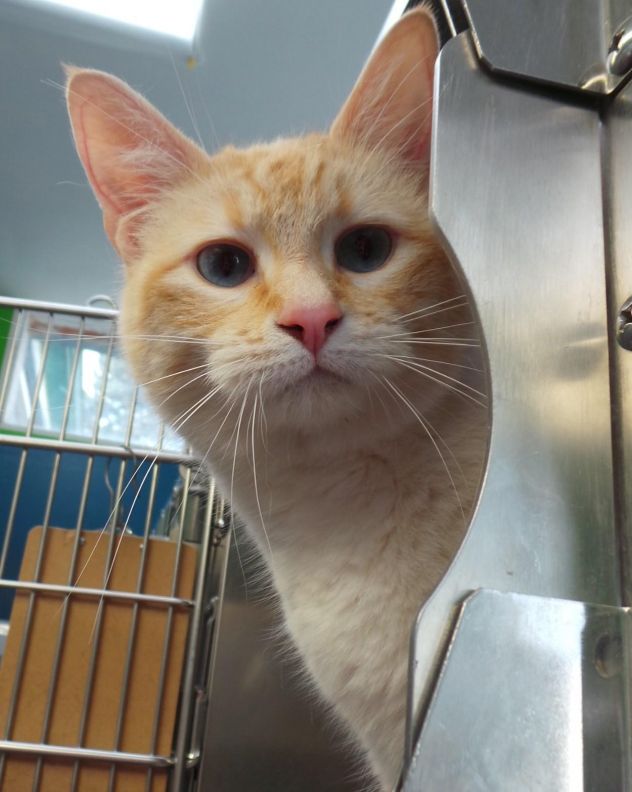 Name: Blaze
Age: 2 years old
Breed: Flame Point Siamese
Reason for being at shelter: Owner surrender
Description: For Blaze, it's all about the play in the game and the reason for that is because Blaze is a lively and energetic cat. He loves having fun in playing with his toys; especially catnip toys. He gets lost in the fun of it all and totally forgets the rest of life around him. Blaze tends to dominate the scene and will do so with other cats. He plays too rough and aggressive with other cats so it's best for him to be in a home as the only cat. He's lived with adults and kids and also large dogs. So maybe that's why he's uninhibited about playing rough. Blaze is friendly toward all people and is a very curious boy but can be independent when needed. He's only lived indoors. Sadly, his owner recently passed away so it's time for Blaze to find a new home. We're confident it won't take long with his animated personality.