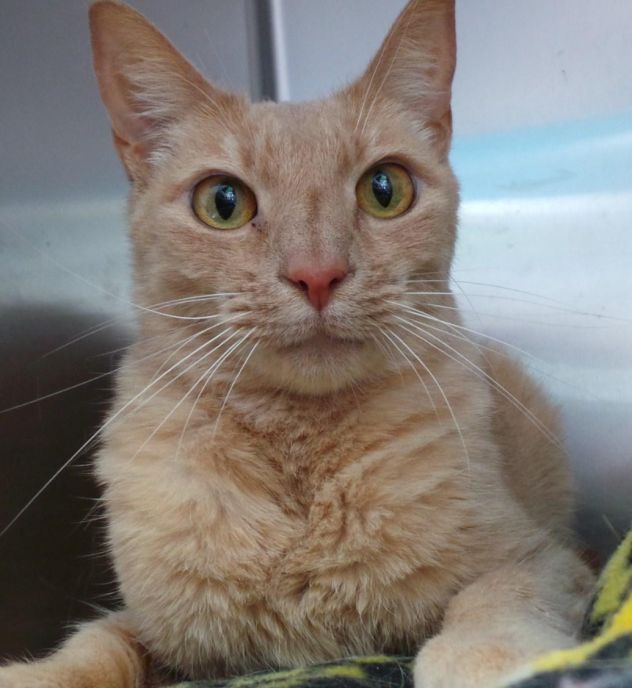 Name: Blaze
Age: 6 years old
Breed: Orange and buff tabby, Domestic short hair
Reason for being at shelter: Owner surrender – allergies
Description: Blaze is a cat with great personal ratings and no bad habits. He's only here because his owner developed allergies and could no longer keep him. So Blaze longingly desires a home environment once again where his personality will thrive. The shelter environment is not his longing and he's quite nervous. But in a home, he'll be great. Blaze gets along well with adults and kids and male cats. He's active, fun and playful then settles down for normal cat relaxation and napping. He adores human affection and is even prone to sleeping with his human companions at night. Blaze has his own allergies to flea bites so preventative action is required to keep fleas away from him. Being an indoor cat, as he's been all his life, it should be easy to maintain. Blaze is a faithful litter box user, has good manners and is a great cat.