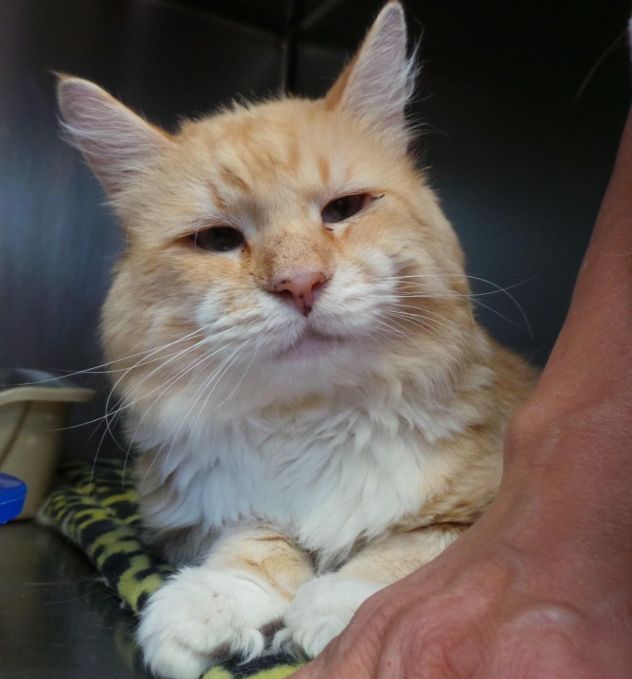 Name: Boyd
Age: About 7 years
Breed: Domestic medium hair – Mitted orange tabby
Reason for being at shelter: Stray
Description: Break out the cat weed because Crazy boy Boyd LOVES his catnip; he just goes frantic with the stuff. He not only rolls around in it but eats it. Boyd is a friendly cat but he seems more interested in being on the go and having his freedom than waiting around to socialize with people. He would make a great indoor/outdoor cat or barn cat. Boyd has a stocky build, big cheeks and a stub tail. He can be unpredictable and bite if he doesn't have his way so he's not recommended for a home with small children unless he's more outdoors with the ability to move away if he doesn't want to be held. Boyd is a muscular, gruff-looking cat who's probably good at being somewhat of a tough guy.