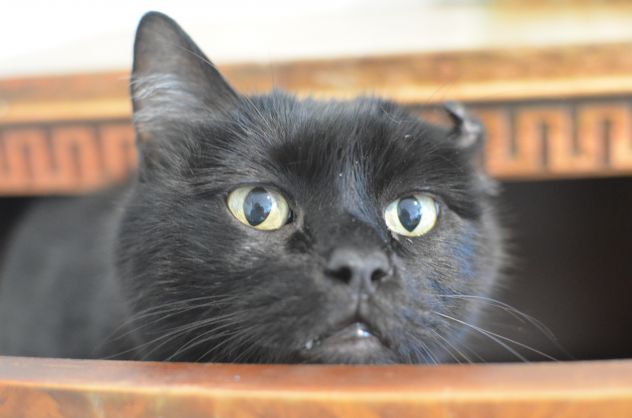 Name: Buzz
Age: 11 Years
Breed: Domestic Short Hair – Mostly Black, Some White on Chest
Reason for being at shelter: Unable to Keep
Description: On Buzz's surrender questionnaire, his previous owners sweetly wrote that they loved how he 'will take his paw and hold your finger' when he would like love or a treat. With a crinkly left ear, lustrous plushy black coat, and a sweet temperament, we can easily picture Buzz doing this once he's settled in with his new – hopefully forever – family. Buzz has lived with children and small dogs, and he's doing quite well with his new feline flatmates. He may be a bit shy when you come to meet him, but there's a lot to get used to when you suddenly find yourself in a new place without your familiar people. He's already demonstrated that he enjoys petting and attention, so we're sure to see his other sweet attributes blooming soon.