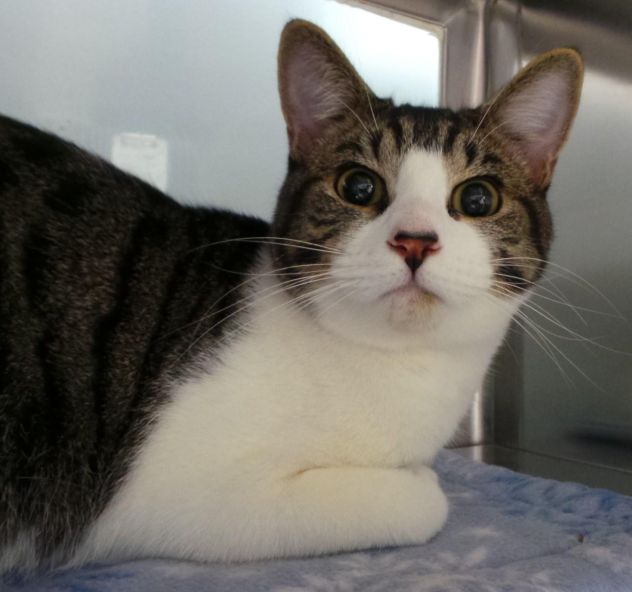 Name: Cali and Garfield
Age: 1 year old
Breed: Domestic short hair – Brown tabby with white, Orange tabby with white
Reason for being at shelter: Owner surrender
Description: Cal might be a better name because he's a male kitty but he'll probably respond to either name and you may not care either. You will soon discover that Cali is an absolute lush for attention and adores being petted. He almost falls off his cage shelf in the process of being petted. He sprawls out in all directions as far as he can go. He's a sweetheart and a real heart stealer. He's gentle, curious for human contact and will interact with new people. Garfield takes the low road and is more reserved. He requires a little more effort on your part to warm up to him. He just lets Cali steal the show. But Garfield is just as adorable and is certainly just as handsome a tabby as Cali. These two boys are indoor cats and are good with adults and should be with children, too. Their cuteness precedes them.