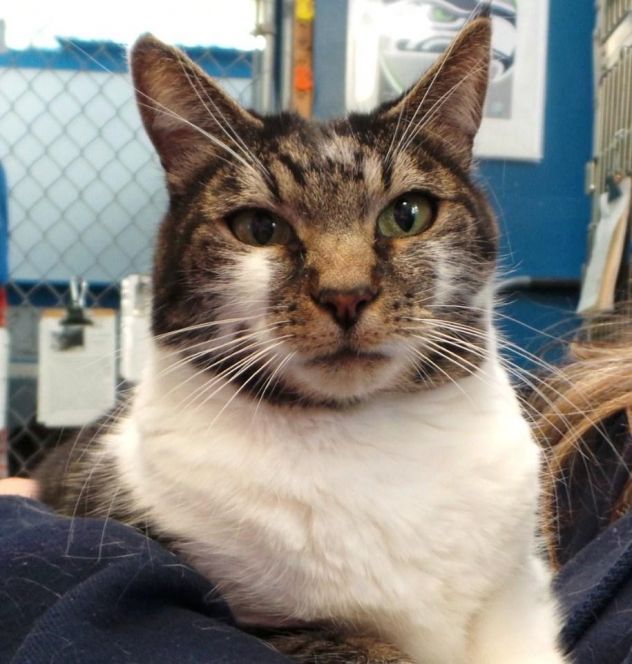 Name: Callie
Age: 9 years old
Breed: Domestic short hair – white and brown tabby
Reason for being at shelter: Owner surrender
Description: Callie is a beautiful cat with a pure white fur undercoat and a fabulous brown tabby overcoat. She's a cat who adores affection and is sweet is return. She offers a nice purr in response to being petted and tries to do circles in her donut bed; squirming with happiness. She may be a bit coy with strangers but does warm up to them quickly. Callie is sweet and gentle and is just a very nice cat. She's mostly lived indoors but will go outside on occasion if it's safe for her. Callie has successfully lived with adults and children and small dogs. She likes her share of play toys; chasing shadows and lights being her favorites. Callie makes a great lap cat, too. Her previous owners report she has no bad habits. They couldn't take her when they moved and that's the only reason Callie is here for adoption. You will like this lovely and beautiful cat Callie.