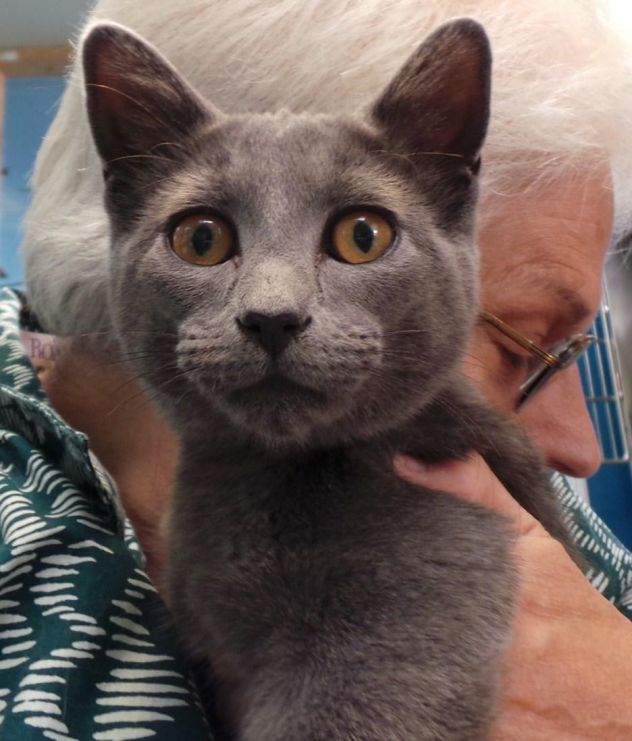 Name: Calvin
Age: 5 months
Breed: Domestic short hair – gray
Reason for being at shelter: Owner surrender
Description: Crazy Calvin is a good nickname for this boy. He's energetic and lively and very animated when he plays. He's friendly with people, even strangers, likes to be held and will snuggle with you and purr. He's always curious and alert and very active. He was pampered starting at a premature age by his previous woman owner so he bonds easily with women but should adapt well to a new family composition. He has kindness within him and his owner adored his sweet disposition. He lived both indoors and outdoors and is comfortable being kenneled. Calvin is exuberant during play. With his excitement, he can get a little more aggressive than expected and may latch onto your arm believing it to be a play toy and give you a bite, too. Exhausting his energy and a little training will go a long way to help redirect that behavior. Calvin may not be a good fit for young children because of his play tenacity. But if you are looking to have a blast with a young kitten, Calvin is definitely boy buddy.