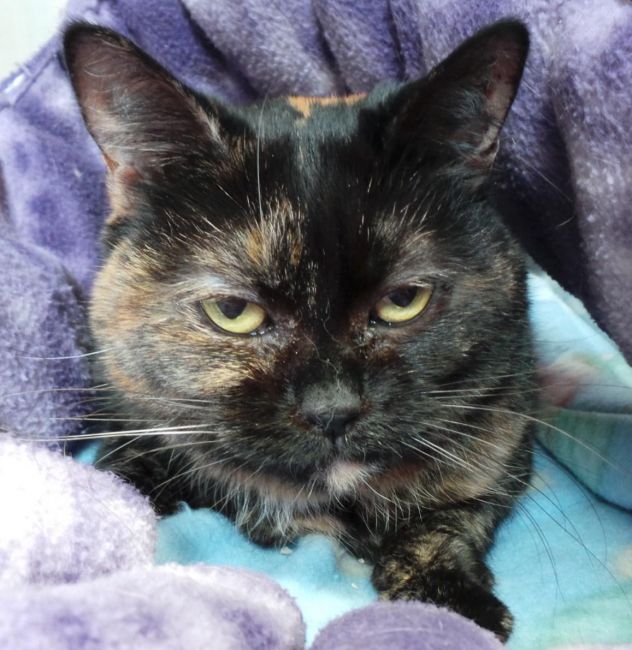 Name: Cammi
Age: 7 years
Breed: Tortoiseshell, Domestic short hair
Reason for being at shelter: Owner passed away
Description: Even though we're told Cammi is a talkative kitty, she's been quiet here. So we think she's storing it up for when she gets settled into her new home. That way she can tell her adopters just how much she appreciates them. Cammi is not fond of her temporary digs at the shelter and she's more prone to greet you with a hiss than with a meow. But that attitude quickly dissipates once you start petting her (especially around her neck), developing a friendship and making her feel comfortable. She'll appreciate you even more if you lighten up her day with a little play. She seems to forget about her shyness and engage in play when the toys come out. She's very sociable once she's established a friendship and will thrive in a home environment. Cammi is an indoor cat, is good with adults and mature children, dogs that are nice to cats and other cats. She arrived with Flossy who's also available for adoption and they'd make a great cat duo. Cammi is a petite cat with a round, pudgy face and a soft fur coat. She is sweet once you get to know her.