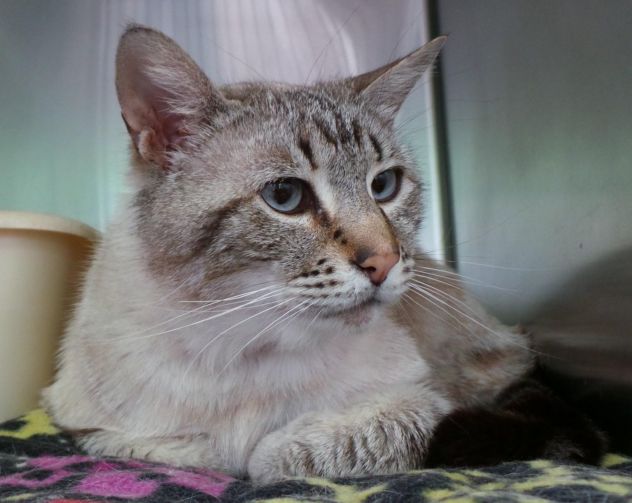 Name: Charlie
Age: About 7 years
Breed: Lynx Point Siamese
Reason for being at shelter: Owner surrender
Description: Charlie is a big and mellow Siamese boy. He's vocal but only to say hello and not to annoy. He loves to be friendly to all who will meet him because he's just an unreserved cat with a welcoming personality. He likes to be interactive with people and wants to make friends. He's more like your gentle giant type. He seems to be of no fuss and is easy-going about everything. Charlie likes to be petted and just share time with people. He has light blue eyes and a tall body. Meet this wonderful Lynx Point Siamese.