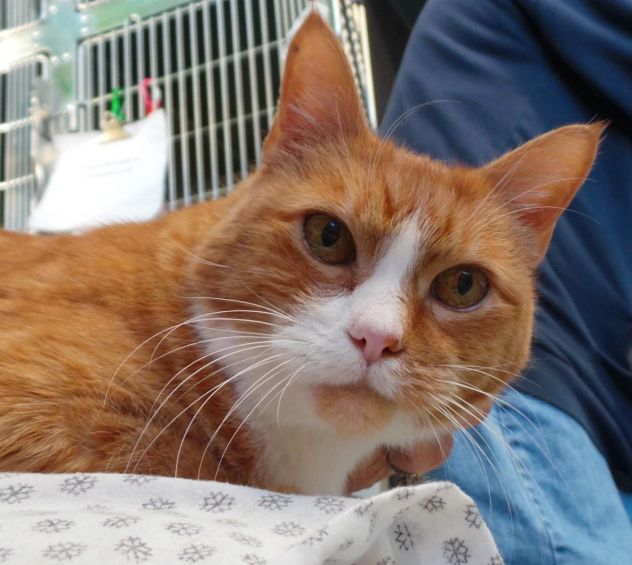 Name: Cheeto
Age: 14 years
Breed: Domestic short hair – Mitted orange tabby
Reason for being at shelter: Owner surrender
Description: Cheeto is a fantastic senior-aged kitty. She's always friendly and affectionate and never aggressive. She's good with adults, older children, dogs and other cats; she just loves everybody. Well, almost everybody, except really young children who are not gentle with her; but who could expect otherwise. Cheeto loves lap time and happily settles in and then purrs and kneads her paws to show her approval. She is not intimidated by much and seems rather fearless even of change. Cheeto still has a playful side and likes to chase ball toys. Cheeto is a wonderful orange tabby girl with a delightful personality who will make friends with anyone. You are going to enjoy having this Cheeto in your life.