N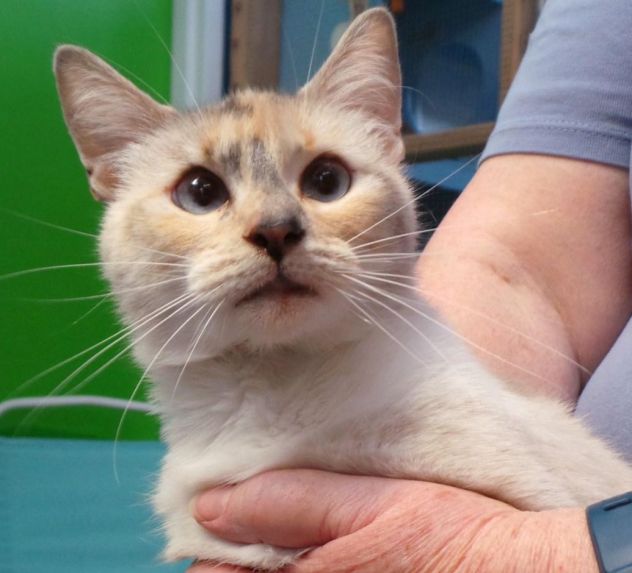 ame: Chloe
Age: 1 year old
Breed: Siamese and Dilute Calico
Reason for being at shelter: Owner surrender
Description: Chloe: affectionate, gentle, sweet and inclined to love human affection. She adores human contact and likes to be held. She has a wonderful purr that she happily shares and a super-soft coat you'll love to stroke. You will be enticed by Chloe's beautiful light blue eyes as they will draw you in and you'll be glad they did because you'll enjoy spending your time with Chloe. She has lived with adults (especially women) and children and small dogs and only lived indoors. She ranks high in all cat categories with no annoying habits. Chloe is a cross between a Siamese and a dilute calico. She is small as well as petite. Chloe arrived with littermates and is available for adoption with a sibling or on her own. She is just under a year of age. Chloe is available for adoption now that she has just been spayed. Chloe is a gorgeous sweetie you will love.