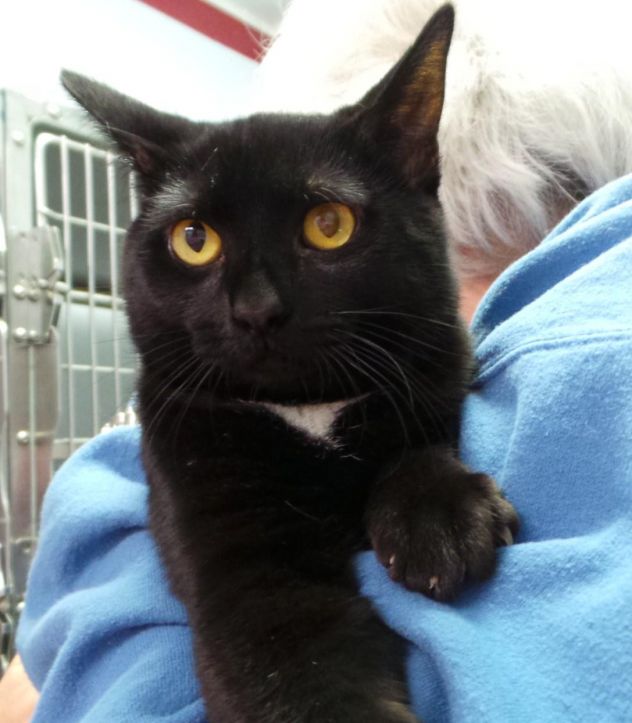 Name: Churchill
Age: About 5 months
Breed: Domestic short hair – black with white chest
Reason for being at shelter: Stray
Description: He's a compact package of cuteness. He's somewhat shy but improving every day; especially with more and more contact. Churchill is good with other cats and would adjust well in an existing cat household. He was trapped as a kitten and quarantined due to sickness so his social skills were somewhat stunted but only delayed. But now, he has the opportunity to grow and improve and that's happening quickly. He's okay being held for short periods of time and he easily purrs. Churchill is sweet and gentle but maybe too timid for young children. Maybe a good play session will go a long way towards making a lasting friendship as will a devoted human friend. Will you give Churchill that chance to grow old with you?