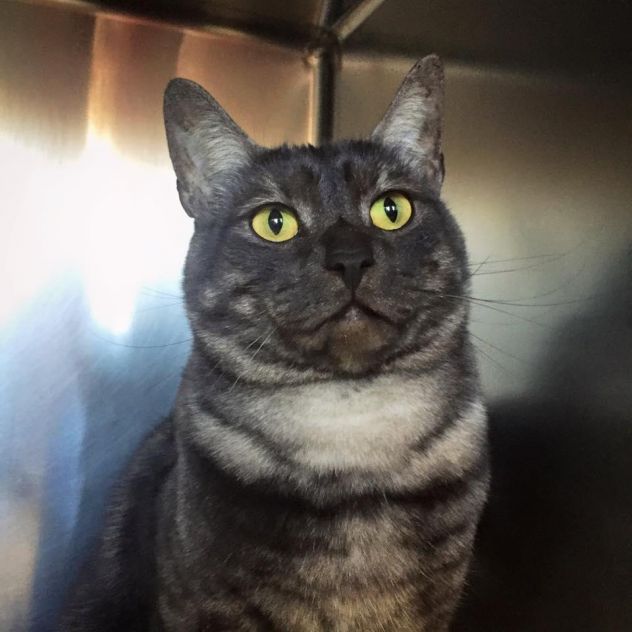 Name: Cisco
Age: About 4 years
Breed: Domestic short hair – Smoke and Tabby
Reason for being at shelter: Trapped
Description: Always friendly, unusually calm and very relaxed well describes this smoke-colored cat named Cisco. He just hangs out as if all is okay with the world no matter where he's at. Cisco likes people and easily makes new friends. He's curious even to meet strangers. Cisco also likes lap time and will settle in for a long snuggle and nap if you have the time. There are times he's even bounding about in play mode so bring the right toy for proper motivation. Cisco is a very handsome boy. He may have an arthritic back leg (it doesn't bend easily) but it doesn't hinder his mobility. Cisco is a great adult cat that should fit well into any household.