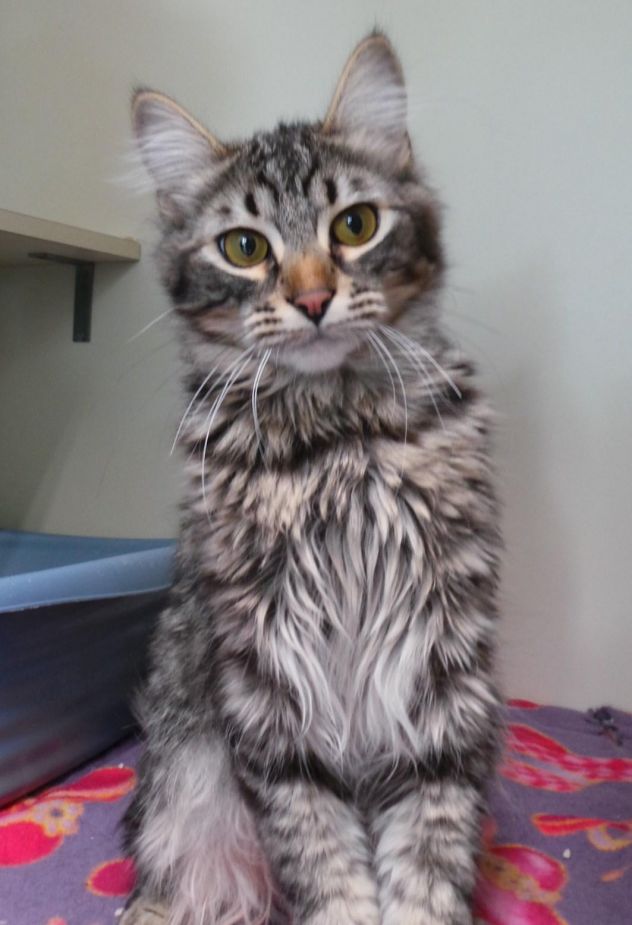 Name: Claws and Vader
Age: 6 months old
Breed: Brown Tabby and Domestic short hair – Black
Reason for being at shelter: Owner surrender
Description: These two siblings look different and have
different personalities but are both are friendly and gentle boys. Claws is the brown tabby with bright golden eyes and silky flowing coat. Vader is all-black with the same golden eyes but short sleek coat. Claws seems more subdued; he takes petting with ease but rather waits for you to come to him. Vader is the first to approach you and greet you with a friendly lick. Neither of these boys likes to be picked up but they sure like to be petted and given attention. Vader is quite playful while Claws just needs to be enticed. These two boys are great young cats and being as sociable as they are, should fit well into most any home dynamic. Don't let their names frighten you; they are as sweet and gentle as can be.